Strong, powerful, compelling, and inspirational, you will not soon forget these 5 must-read memoirs written by women.
1. Wave by Sonali Deraniyagala
"In 2004, at a beach resort on the coast of Sri Lanka, Sonali Deraniyagala and her family—parents, husband, sons—were swept away by a tsunami. Only Sonali survived to tell their tale. This is her account of the nearly incomprehensible event and its aftermath."
2. Wild by Cheryl Strayed
"At twenty-two, Cheryl Strayed thought she had lost everything. In the wake of her mother's death, her family scattered and her own marriage was soon destroyed. Four years later, with nothing more to lose, she made the most impulsive decision of her life. With no experience or training, driven only by blind will, she would hike more than a thousand miles of the Pacific Crest Trail from the Mojave Desert through California and Oregon to Washington State—and she would do it alone. Told with suspense and style, sparkling with warmth and humor, Wild powerfully captures the terrors and pleasures of one young woman forging ahead against all odds on a journey that maddened, strengthened, and ultimately healed her."
3. Natasha's Not My Name: A Memoir by Isabella Grosso with ML Bordner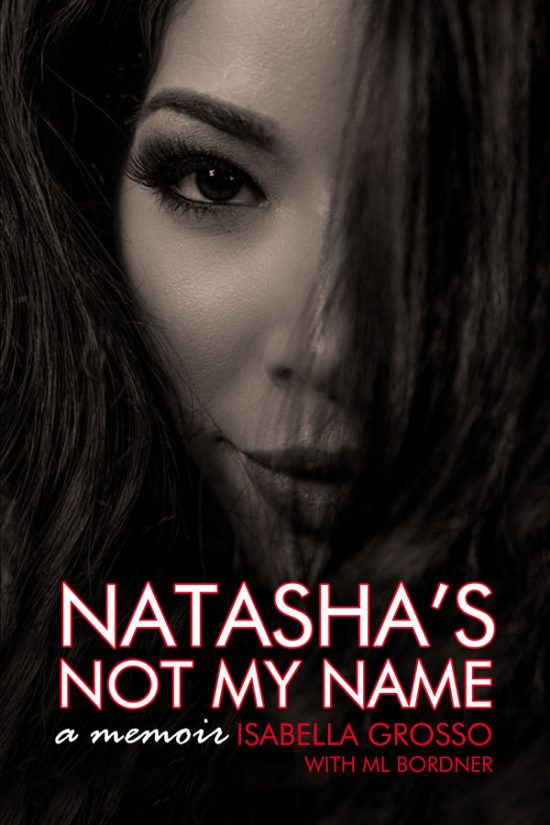 "Natasha's Not My Name introduces readers to the complex underground of the strip club industry from the perspective of a sixteen-year-old. Groomed by her cousin, supported by older dancers, and paid by strangers, this memoir follows Isabella Grosso's adolescence and young adult years as she questions, struggles, and ultimately survives as a child-turned-adult with a double life.
"Natasha's Not My Name dives deep into the dark pockets of sexual abuse, suicide, drug use, and exploitation. It uncovers the inner strength it takes for a wounded child to blossom into the empowered woman she was born to be, and explores how she found refuge in a love for dance and the arts.
"Introspective, unapologetic, and brave, Natasha's Not My Name is rooted in a desire to share in heartache and success with other girls on a journey of self-discovery. It is inspirational reading for all women."
4. Men We Reaped by Jesmyn Ward
"In five years, Jesmyn Ward lost five young men in her life―to drugs, accidents, suicide, and the bad luck that can follow people who live in poverty, particularly black men. Dealing with these losses, one after another, made Jesmyn ask the question: Why? And as she began to write about the experience of living through all the dying, she realized the truth―and it took her breath away. Her brother and her friends all died because of who they were and where they were from, because they lived with a history of racism and economic struggle that fostered drug addiction and the dissolution of family and relationships. Jesmyn says the answer was so obvious she felt stupid for not seeing it. But it nagged at her until she knew she had to write about her community, to write their stories and her own."
5. Whip Smart by Melissa Febos
"While a college student at The New School, Melissa Febos spent four years working as a dominatrix in a midtown dungeon. In poetic, nuanced prose she charts how unchecked risk-taking eventually gave way to a course of self-destruction. But as she recounts crossing over the very boundaries that she set for her own safety, she never plays the victim. In fact, the glory of this memoir is Melissa's ability to illuminate the strange and powerful truths that she learned as she found her way out of a hell of her own making. Rest assured; the reader will emerge from the journey more or less unscathed."
Receive top book recommendations directly in your inbox.
1 comment