Doctors tell us that as we age we should maintain a good diet and work out, but what do our girlfriends have to say about getting older? Here are 5 pieces of girlfriend advice for staying vital as we get older from the new novel Laughing in the Dark by Susan Swartz.
1. KEEP LAUGHING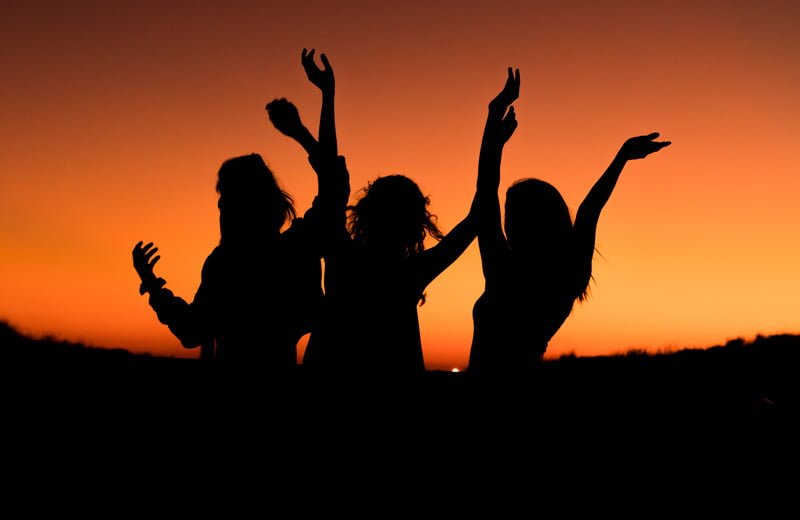 They howled and collapsed into each other. Franny, head thrown back, snorted like she was gulping air. Jude exploded into her full-bodied roar. And Anna, the dainty laugher who made little puppy yelps, burrowed in Franny's shoulder.
2. TAKE CARE OF THE OLD BOD
My God, Franny looked fabulous, in her green leather hiking boots and red shorts, like some long-legged nature goddess. Rabid about fitness and diet, she liked to say, "Either move your ass or watch it grow," but now there she was, munching on a bag of chips. Not fair. 
3. GETAWAY THERAPY
"Let's leave the men and the jobs and go to the beach and get drunk," Jude had proposed years ago. Since then, every summer they scheduled a raucous bliss-seeking time-out at Lake Sonoma, swimming naked in the sun and talking long into the night.
4. FRIENDS NUDGE FRIENDS
Jude had always been Franny's champion, raving over each short story Franny sent to magazines, and then after she got a rejection letter, which was most of the time, Jude would urge her on. "It'll happen for you. And at your first reading we'll sit next to you and keep your wine glass full while you sign piles of books."
5. SOLIDARITY FOREVER
When Anna got breast cancer her friends promised to shave off  their hair if Anna lost hers to chemo. "We'll all go bald together and put on our war paint and fuck-me shoes and march into the bar at the Hotel Healdsburg."