The Book Reviewers Program delivers free eBooks to book reviewers in exchange for honest reviews published on the reviewer's book blog. With the permission of the reviewer, we will also publish the review here on Book Glow. Only a select number of copies are available per title. Book batches change often, so please bookmark this page to keep up to date with the latest offered titles. The current batch includes:
FICTION SELECTIONS
Beneath the Same Heaven: A Novel by Anne Marie Ruff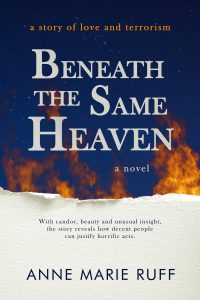 2018 Nautilus Award Silver Winner.
A story of love and terrorism.
Kathryn, an American woman, and Rashid, a Pakistani-born Muslim man, seem to have bridged the divide between Western and Islamic world views with their marriage and two American-born children. But everything changes when Rashid's father is suddenly killed by a US drone attack near the Afghan border, and their cross-cultural family descends into conflicting ideas of loyalty, justice, identity, revenge, and terrorism.
"A thought-provoking love story. This novel masterfully blends the dangers of geopolitics superimposed on romantic and unconditional familial love… Ruff bravely circumnavigates the violence at the heart of the story to lay bare the intricate drama of before and after. Revenge versus justice. Clanship versus kinship. Passionate love versus filial obligation. All are explored with intimate humanity in this compelling, tender, and timely novel."—Kim Fay, author of The Map of Lost Memories, Edgar Award Finalist for Best First Novel
Copper Sky by Milana Marsenich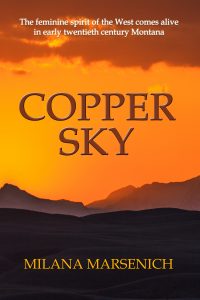 Western Writers of America Spur award finalist.
The feminine spirit of the West comes alive in early twentieth century Montana.
Set in the Copper Camp of Butte, Montana in 1917, Copper Sky tells the story of two women with opposite lives. Kaly Shane, mired in prostitution, struggles to find a safe home for her unborn child, while Marika Lailich, a Slavic immigrant, dodges a pre-arranged marriage to become a doctor. As their paths cross, and they become unlikely friends, neither knows the family secret that ties them together.
In An Empty Room: A Novel by Stephen Spotte
When a Marine fireteam searches an isolated Vietnamese village believed to be a supply depot for the Viet Cong an IED explodes, leaving only one survivor of the five-man unit. But who is he: Bunny, Hillbilly, Poke, Injun, or "the LT"? Because he is horribly burned, disfigured, and unable to speak, the military doctors don't know, but the people back home in a coal mining camp in southern West Virginia think they know. Most unsettling of all the survivor himself isn't certain who he is.
Spanning the landscape from Vietnam's war-torn jungles to hardscrabble Appalachia, In An Empty Room is a gripping examination of time, memory, consciousness, and selfhood and suggests unanticipated conclusions about the nature of human identity.
Made to Break Your Heart by Richard Fellinger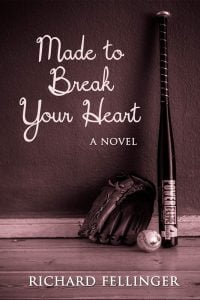 A smart, sexy, funny novel about bad breaks, bad decisions, and the long road of life.
Made to Break Your Heart is a family saga, set in a gossipy suburb, that explores the complexities of raising a child, holding a marriage together, and maintaining your sanity in the cutthroat world of Little League baseball.
It's 2008, and Nick Marhoffer is a stressed-out dad who finds himself flirting with thoughts of infidelity. While his job is being threatened by a crumbling economy, he's fraught with anxiety over his only son's well-being. So when his son starts playing baseball, Nick becomes a rabid Little League dad who loses sight of what's good in his life. After developing a crush on a gorgeous team mom, he can't decide between her and his wife, then finds himself at risk of losing everything that's most important to him.
Rosemary in Bloom by Khristy Reibel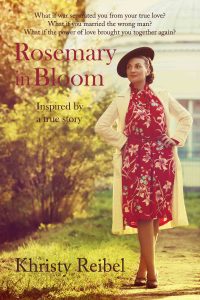 Inspired by a true story, Rosemary in Bloom explores faith, forgiveness, enduring love against all odds, and the difficult decisions that strong, smart women on the home front had to make during World War II.
When Rosemary meets Albert it is instant chemistry. But it is also the summer of 1942, and scores of young men—Albert included—feel compelled to enlist to fight the war against Hitler. Albert wants to marry Rosemary before he leaves for Europe, but she just can't commit. Like so many young women of her time, Rosemary finds herself left behind to work and worry, desperate for love but frightened of abandonment.
Three years later, and with Albert's fate still unknown, Rosemary meets Harry, a charming and handsome man. Rosemary feels guilty for spending so much time with Harry, but she has all but lost faith that Albert will make it safely back home, especially when she receives news of her brother's serious combat injury. Should she wait for Albert, or settle for second best?
Swift Dam by Sid Gustafson
An evocative exploration of memory and landscape, culture, history and generational relationships.
Montana veterinarian Alphonse Vallerone goes back 50 years to the day after the Flood of '64, when he assisted the surviving Indians who hadn't drowned after the dam failed to hold the Birch Creek flow. Riding from one devastated ranch to another, he tends to the surviving animals and tries to mend the grief wrought by the Flood.
Underpinned by the lingering and harsh reminders of their heroic, tragic, and vibrant past, Gustafson's third novel chronicles the heartrending drama of the Blackfeet people.
Swift Dam celebrates the Native people who survive as they have survived throughout time; perilously. It is the story of a veterinarian who attempts to sustain and nurture life on the land, his empathy with the living, and his sympathy for those gone before.
The Autobiography of Satan (Authorized Edition) by William A. Glasser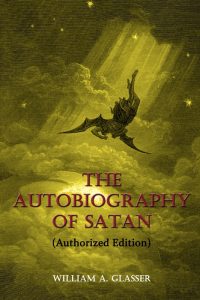 This is the story of Satan's many struggles, across the history of Human existence, to unshackle the Human mind, and open the gates to forbidden knowledge.
From the moment of his first emergence as a single spark in the dimness of prehistory, to the more enlightening force into which he evolves across the full span of human existence, Satan, as he now clearly illustrates, has been urging human beings to open their eyes to the world around them, and to continue seeking, with unfettered minds, for ultimate answers, yet to be found. To do so he must struggle against the persistent attempts to stifle that urge by the "spoon feeders," as he calls them, individuals who have insisted, within every age, and often with a bloody fist, that they, and they alone, are the possessors of the only beliefs that every human being should accept and live by, without question. As Satan traces the history of their many attempts to stop human beings from thinking for themselves, he also takes his readers on a search for the ultimate source of all evil in this world. Readers will obviously enter the book with the standard concept of Satan as a supernatural figure of evil. They will leave the book, however, with a better understanding of how such mind-twisting concepts have been used to keep people away from the "forbidden" knowledge that lies beyond the borders of entrenched beliefs.
The Courage of Others by James Hitt
Sixteen-year-old Davy Stoneman accompanies his Aunt Esther to the train station to greet his Uncle Marsh, returning home to Twin Forks, Texas from World War I in 1919. When Davy's uncle steps off the train, Davy realizes that the army has sent him home to die.
Aunt Easter seeks the help of Sister Rose, a black woman known for her herbal cures. As Sister Rose restores Uncle Marsh's health, a friendship develops between Sister Rose's teenage son Daniel and Davy. Through his new friend, Davy meets Rachel, a black girl his own age, and he finds himself attracted to her.
The three young people are soon working together to repair an old house that will be used to teach black children to read and write. As a result, Davy and his uncle and aunt find themselves caught up in events that lead to death and tragedy.
In the face of tragedy, Davy learns that the true nature of each person is deeper than one's skin, that depravity can reshape a soul into something ugly and mean and destructive, and that the courage to confront such depravity, no what matter the cost, is often learned through the courage of others.
The Irrationalist by Andrew Pessin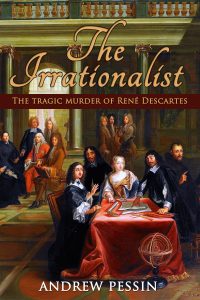 An historical murder mystery based on real events.

Who would want to murder the world's most famous philosopher?
Turns out: nearly everyone.
In 1649, Descartes was invited by the Queen of Sweden to become her Court Philosopher. Though he was the world's leading philosopher, his life had by this point fallen apart. He was 53, penniless, living in exile in the United Provinces, alone. With much trepidation but not much choice, he arrived in Stockholm in mid-October.
Shortly thereafter he was dead.
Enter Adrien Baillet. A likeable misfit with a mysterious backstory, he arrives just as the French Ambassador desperately needs an impartial Frenchman to prove that Descartes died of natural causes.
But solving the mystery of Descartes's death (Baillet soon learns) requires first solving the mystery of Descartes's life, with all its dangerous secrets … None of it is easy, as nearly everyone is a suspect and no one can be trusted.
But Baillet somehow perseveres, surprising everyone as he figures it all out—all the way to the explosive end.
The Swan Keeper by Milana Marsenich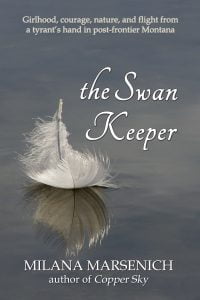 Girlhood, courage, nature, and flight from a tyrant's hand in post-frontier Montana.
On her eleventh birthday, Lilly's family visits the Cattail Marsh to see the newly hatched cygnets. The family outing turns tragic when Dean Drake shows up with his shotgun. Lilly sees him kill her father, injure her mother, and slaughter the bevy of trumpeter swans. The sheriff, her mother, sister, and best friend all think Lilly is trying to make sense of a senseless accident by blaming Drake. But Lilly knows the truth. Left alone she must bring him to justice.
Wings of a Flying Tiger by Iris Yang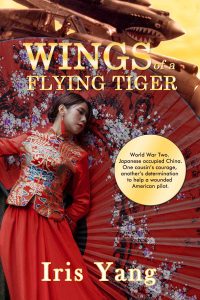 World War Two. Japanese occupied China. One cousin's courage, another's determination to help a wounded American pilot.
In the summer of 1942, Danny Hardy bails out of his fighter plane into a remote region of western China. With multiple injuries, malaria, and Japanese troops searching for him, the American pilot's odds of survival are slim.
Jasmine Bai, an art student who has been saved by Americans during the notorious Nanking Massacre, seems an unlikely heroine to rescue the wounded Flying Tiger. Daisy Bai, Jasmine's younger cousin, also falls in love with the courageous American.
With the help of Daisy's brother, an entire village opens its arms to heal a Flying Tiger with injured wings, but as a result of their charity the serenity of their community is forever shattered.
Love, sacrifice, kindness, and bravery all play a part in this heroic tale that takes place during one of the darkest hours of Chinese history.
Will of a Tiger by Iris Yang
Sworn brothers—one American, one Chinese—captured, imprisoned, tortured. Survival is just the beginning of the battle…
In 1942, Birch Bai, a Chinese pilot, and Danny Hardy, a downed American pilot, become sworn brothers and best friends. In the summer of 1945, both airmen's planes go down in Yunnan Province of China during one of many daring missions. They are captured, imprisoned, and tortured by the Japanese for information about the atomic bomb. Just days before the end of WWII, Danny makes an irrevocable decision to save Birch's life.
For Birch, surviving the war is only the beginning of the battle. He must deal with the dreadful reality in China—the civil war, the separation of the country, the death of one friend in the Communist-controlled Mainland and another under the Nationalist government, and his wrongful imprisonment in Taiwan.
From Chungking to Yunnan, and from Taiwan to San Francisco, the sequel to Wings of a Flying Tiger takes readers along on an epic journey.
NONFICTION SELECTIONS
Eat the Evidence (Book One of the Bar Jonah Trilogy) by John E. Espy, Ph.D.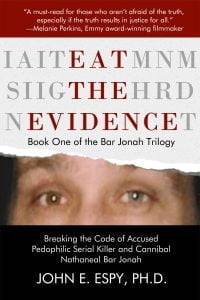 Considered an expert in the area of psychopathic behavior, Dr. Espy has interviewed more than 30 serial murderers throughout the world including Jeffrey Dahmer, Ted Bundy, and Eddie Gein.
But when he was assigned to be the lead evaluator for Montana State Prison inmate Nathaneal Bar Jonah, an already once convicted serial child molester and attempted murderer in Massachusetts, Espy encountered a parasitic personality beyond imagination: a modern-day Cronos, the Greek mythological figure who devoured his children.
Weighing over 375 pounds, Bar Jonah worked as a short order cook at Hardy's, carried a stun gun, impersonated police officers, told masterful lies, wrote unbreakable codes, cooked and shared with friends strange-tasting chili and spaghetti sauces, and was thought by Montana State detectives to have murdered and cannibalized at least one victim, 10-year-old Zach Ramsay.
Culled from hundreds of hours of exclusive interviews with Bar Jonah, dozens of others who either knew or were involved with him, Montana State investigators and prosecutors, and Zach Ramsay's mother, Espy retells Bar Jonah's entire life—from the time before he was conceived to after his death—and those who were harmed by him in unparalleled detail and scope.
How to Collect Great Art on a Shoestring by David L. Gersh
A how-to guide for new and experienced collectors, How to Collect Great Art on a Shoestring explores the unique opportunity to acquire one-of-a-kind works for $2000 or $3000 by hundreds of mostly forgotten yet startlingly good artists who are in the permanent collection of MoMA, the Guggenheim, the Whitney, the Met, among many other museums.
A veteran and avid collector, Gersh offers pro tips on how, what, and which artists to look for while providing unique insights, an invaluable perspective, and a dash of humor into the world of collecting great art.
Pilgrimage to Paris: The Cheapo Snob's Guide to the City and the Americans Who Lived There by Jayne R. Boisvert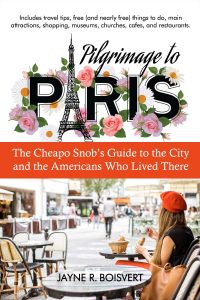 An easy-to-use guide devoted to Paris, Pilgrimage to Paris: The Cheapo Snob's Guide to the City and the Americans Who Lived There includes travel tips, main attractions, free (and nearly free) things to do, shopping, museums, churches, cafes, and restaurants. The book also provides short biographies and addresses associated with famous Americans—writers, journalists, politicians, musicians and performers, artists and architects, and several other interesting people who don't fit neatly into typical categories—who spent time living la belle vie in the French capital.
The Soulful Leader: Success with Authenticity, Integrity and Empathy by Arthur P. Ciaramicoli, Ed.D., Ph.D. with Jim Crystal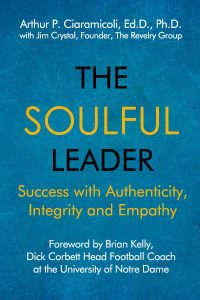 "Read this book, study this book and practice the AIE formula for a better life and for creating a better world."—from the foreword of The Soulful Leader by Brian Kelly, Dick Corbett Head Football Coach at the University of Notre Dame
As our society struggles with fear and doubt about those in powerful positions, many are asking the question: What's wrong with our leaders? The Soulful Leader by psychologist Arthur Ciaramicoli champions a new type of leadership platform based on authenticity, integrity and empathy (AIE).
Intended for leaders in all industries as well as coaches, parents, teachers, and others in leadership positions, Arthur Ciaramicoli explains and provides poignant and practical examples how AIE leadership produces an environment where everyone—leaders and team members—grow to respect each other while producing on the highest possible level.
Dr. Ciaramicoli has developed this approach during 35 years of consulting with and counseling leaders in business, education, politics, and on athletic teams. His communication and leadership groups have been ongoing for over 30 years, which has allowed him to study the personal characteristics that lead to excellent leadership skills. 
Sign-up
Please note not all book review bloggers will be chosen to receive free books in exchange for reviews. You will hear from us by email if you have been accepted in the program. Book Glow will not share your contact details, however we may email you from time to time—not every day, we promise—with book news and updates.