The recipe for supreme grilled cheese originally appeared in Judy Volhart's cozy murder mystery Feta and the Fat Bastard (Whine & Cheese Cozy Mystery Series, Book 3). Have you tried this recipe? Tell us in the comments section below.
Supreme Grilled Cheese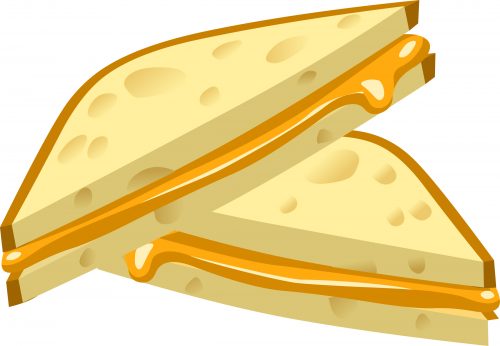 Not everything in life has to be complicated and that includes supper time.
2 thick slices of bread (such as a Texas-Toast sandwich bread)
3 cheeses of your choice (such as Havarti, Emmental, Swiss, Gouda, sliced bocconcini, mozzarella, cheddar- let your imagination run wild, throw in a little feta or goat cheese)
margarine or cooking spray or mayonnaise (not miracle whip)
-Healthier version: spray the outside of each side of bread with cooking spray
-Less healthy version: coat the outside of each side of bread with a thin, even layer of margarine or use mayonnaise for an extra little dash of flavor. Trust me, it grills nicely.
Assemble the cheese between the two slices of bread and place sandwich in frying pan over medium heat. Wait a few minutes before gently checking the bottom of the sandwich to see if it's nicely toasted. If not, patiently wait another minute or two, gently checking constantly. Once nicely grilled, flip gently until the other side of the sandwich is equally grilled.
Place on plate, slice in half and serve with a dollop of ketchup on the side for dipping.