Stephen Spotte's imaginative novel,  A Conversation with a Cat, recounts the tales of a scroungy former alley cat named Jinx, whose memories aren't just his own but those of other cats who existed before him, one of which was Annipe, Cleopatra's pampered pet. Stephen Spotte talks with Book Glow about the writing of the novel. The book is available from Amazon and Open Books Direct.
Describe the book in one sentence.
A Conversation with a Cat is a whimsical tale of an imaginary conversation I had with my cat Jinx on the night I came home from the hospital still whacked out on drugs after gall bladder surgery.
What led you to write it?
I can't recall, but it seemed like a good idea at the time!
How long did it take to write?
The actual writing took 31 days, specifically the month of March 2017.
Do you prefer writing in one genre over another?
I only write literary fiction and nonfiction.
What book most influenced your life?
The books that influenced this project include Stacy Schiff's biography Cleopatra: A Life, Norman Mailer's novel Ancient Evenings, and my own scientific treatise Free-ranging Cats: Behavior, Ecology, Management.
Where do you write?
In my home office here on the beach at Longboat Key, Florida.
Is there any one thing that especially frustrates you about the writing process?
Nothing in particular. The writing usually comes easily; organizing the material is usually the bottleneck of any writing project I undertake, thereby causing the most frustration.
Any advice for novice writers?
The only way of becoming a writer is to write relentlessly, even if you later hit the "delete" key. Think of it as training for a marathon (the actual writing project). If you don't train regularly you'll never be in shape to run a marathon.
What's next?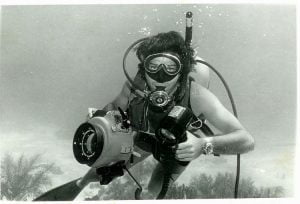 I'm a marine scientist, and one of my heroes is George Wilhelm Steller, the great eighteenth-century scientist and explorer who was the first naturalist to set foot in Alaska in 1741. He accompanied Vitus Bering on his second voyage to determine whether Alaska was connected by land with Asia or separated by sea, initiated on orders of Peter the Great, czar of Russia. Their vessel, the St. Peter, was wrecked on what is now Bering Island in the Bering Sea during the winter of 1741-42 where half the crew died of scurvy, including Bering, who's buried there. Steller not only survived but wrote classic descriptions of the northern sea cow (extinct within 28 years of its discovery), sea otter, northern fur seal, and northern sea lion. Not long afterward he died in Siberia of fever and exposure at age 38, leaving a magnificent record of botanical and zoological discoveries.
I'm considering writing a fictional account of Steller's winter on Bering Island where the foxes were so bold they chewed the fingers from the corpses before they could be buried, and the living suffered unimaginable hardships. In spring the survivors built a small vessel from the wreckage of the St. Peter and made it back to the Kamchatka peninsula of Siberia, a hundred miles to the west, only to find that their companions, thinking they had perished, had sold their belongings.
Why Steller? Because over parts of two summers (1975, 1976) and autumn 1977, as Steller had done during spring and summer of 1742, I studied the biology and behavior of northern fur seals at nearly the same latitude as Bering Island, shivering with Steller's ghost in the endless near-freezing drizzle and taking notes on soggy paper as he did, except I observed my subjects on St. Paul Island, one of the Pribilof Islands located some 225 miles north of the Aleutian chain in the Bering Sea. There I gained a strong sense of place, befriended Aleuts, shared fur seal stew with them, spent days at a time constantly wet and cold, and tramped the tundra as Steller had done identifying and making lists of the plants and birds. I feel as if we could have been colleagues.