Illicit affairs. Romantic infidelity. Love triangles. These top 5 books about cheating chronicle all the complicated aspects of forbidden love and adultery.
1. Revolutionary Road by Richard Yates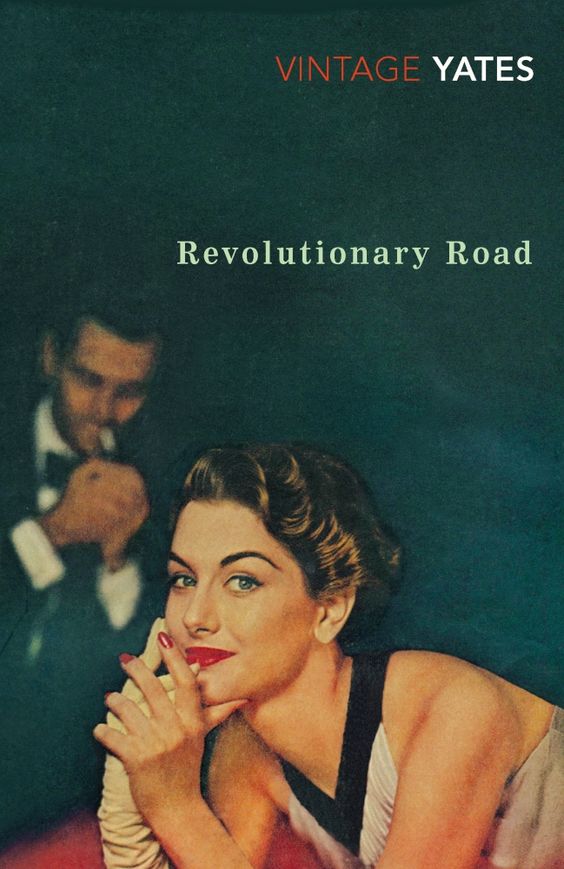 "Revolutionary Road is the story of Frank and April Wheeler, a bright, beautiful, and talented couple who have lived on the assumption that greatness is only just around the corner. With heartbreaking compassion and remorseless clarity, Richard Yates shows how Frank and April mortgage their spiritual birthright, betraying not only each other, but their best selves."
2. Little Children: A Novel by Tom Perrotta
"Tom Perrotta's thirty-ish parents of young children are a varied and surprising bunch. There's Todd, the handsome stay-at-home dad dubbed "The Prom King" by the moms of the playground; Sarah, a lapsed feminist with a bisexual past, who seems to have stumbled into a traditional marriage; Richard, Sarah's husband, who has found himself more and more involved with a fantasy life on the internet than with the flesh and blood in his own house; and Mary Ann, who thinks she has it all figured out, down to scheduling a weekly roll in the hay with her husband, every Tuesday at 9pm.
"They all raise their kids in the kind of sleepy American suburb where nothing ever seems to happen–at least until one eventful summer, when a convicted child molester moves back to town, and two restless parents begin an affair that goes further than either of them could have imagined."
3. Heaven and Other Zip Codes: A Novel by Mathieu Cailler
"A lonely wife, an unfaithful husband, an awkward son, and his tutor… Heaven and Other Zip Codes follows the complicated relationships between lonely, thirty-something-year-old mother Searcy, her awkward preadolescent son Theo, cheating husband and disingenuous stepfather Hoit, and young, attractive, painter-turned-after-school-tutor Emerson. When anonymous letters accusing Hoit of infidelity start to arrive on the doorstep, Searcy develops feelings toward Emerson, and the family begins to fracture in the sunny Southern California suburb they call home. Will Searcy and Emerson act upon their feelings? Will Hoit's adulterous exploits come back to haunt him? Will the boys at school stop bullying Theo? Who is writing the mysterious letters? And where exactly is the location of Heaven and Other Zip Codes? This contemporary novel explores family, guilt, manipulation, betrayal, and love."
4. The Thorn Birds by Colleen McCullough
"One of the most beloved novels of all time, The Thorn Birds, Colleen McCullough's sweeping family saga of dreams, titanic struggles, dark passions, and forbidden love in the Australian Outback, returns to enthrall a new generation."
5. The Great Gatsby by F. Scott Fitzgerald
"The Great Gatsby, F. Scott Fitzgerald's third book, stands as the supreme achievement of his career. First published in 1925, this quintessential novel of the Jazz Age has been acclaimed by generations of readers. The story of the mysteriously wealthy Jay Gatsby and his love for the beautiful Daisy Buchanan, of lavish parties on Long Island at a time when The New York Times noted 'gin was the national drink and sex the national obsession,' it is an exquisitely crafted tale of America in the 1920s."