After an unplanned hiatus, I'm back! It took longer than expected to move from two homes; one in Kingston and the other in Ottawa, to a city in the middle.
Combining two households into one massive five-bedroom house was more than we anticipated. Add to that quite a bit of land to mow, and an overgrown apple orchard to tame. We joyously discovered that the orchard was also home to a pear tree, many black cap berry bushes and what we think are wild grapes. We didn't plan on the dangerous infestation of the hideous wild parsnip plant, but managed to eradicate a good portion of it.
After three weeks, the trees are pruned, we finally have internet/wifi, satellite television and a swimming pool that is no longer a vile shade of blackish-green.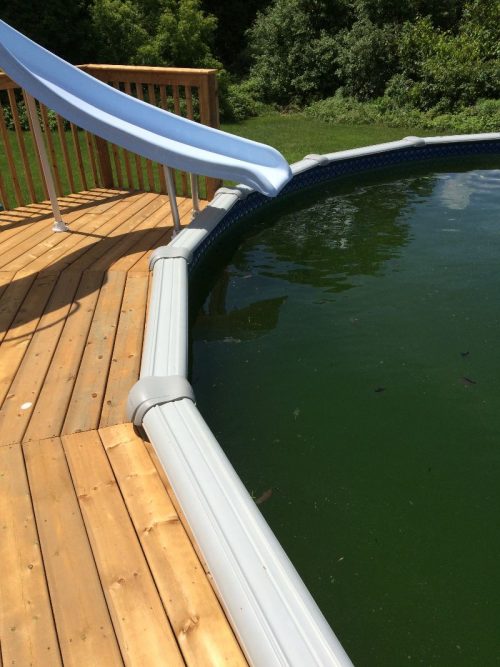 It remains the bane of my existence, however, I am determined to emerge the conqueror.
Finally allowing ourselves a few moments to relax, we took our spots on the new, cheerful, red, patio set and poured a glass of white Big House. How ironic, right? That I would discover this particular wine at the same time as moving into this house?
As my readers know, I'm not that much of a fan of white wine. This 2014 Californian Pinot Grigio, however, took me by pleasant surprise. It was quite sweet and fruity, with peach and pear notes to be exact. I took my first sip with dread, gearing up for the taste of vinegar in my mouth, but smacked my lips in joy when I discovered how delicious it was.
Too exhausted to cook after weeks of yardwork and moving and unpacking, we'd been relying on many quick repasts of cheese and salamis.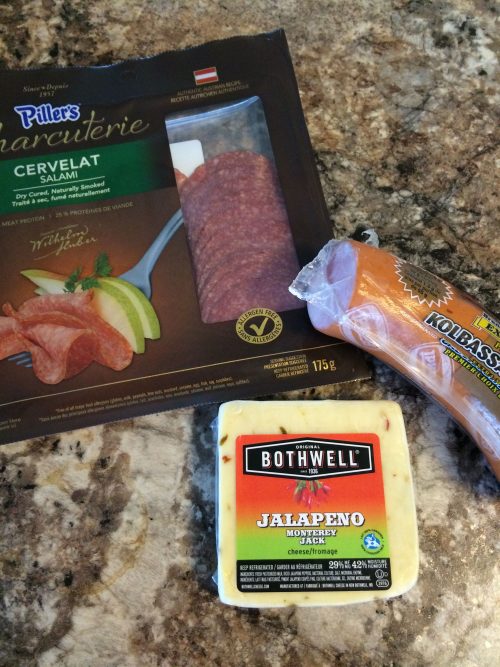 Today's choice was a Jalapeño Monteray Jack accompanied with an extra lean Kolbassa, Aspen Salami and a pile of chips. Similar to the Caribbean cheddar sampled in recent months, it was mild on the palate at first, but quickly followed with a little bite that was quickly soothed by some more fruity wine.

We looked around to admire our hard work and let out a contented sigh. The view was beautiful and despite the hard work and the quirks of this odd but massive house, we already loved it. As I often say, life is good.
Cheers, my friends.
"Get out!" I yelled. Okay, I pretty much screeched it in my rage. He continued to stand there laughing. To my relief, the delivery truck finally arrived. It was 5:35 p.m. He gave me a final sneer and left while I barely resisted the urge to kick him in the ass.
Shaken and flushed, I was so happy to see the delivery guys that I gave them a jubilant welcome. They dumped everything in the middle of the main room and were gone by 5:49. I fought back tears and looked around at the chaos.
The range of emotions in such a short time span left me drained. Although many things can be said about me, one thing that is never said is that I'm not determined. With tears streaming down my face, I grunted and groaned, sweated and swore, and managed to push everything around into position except the heavy bar.
I'd done it! Despite the sniffling and panting, I felt a swell of pride. This place actually looked like a bistro!
—Excerpt from Asiago and The Accomplice (Whine & Cheese Cozy Mystery Series)