Editor's Note: The Autobiography of Satan (Authorized Edition) by William A. Glasser is available here.
Did you really not notice what I was doing?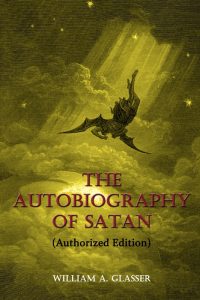 I have been tugging at two particular threads that run through the fabric of human existence. One thread has a multitude of knots in it that are tied to all those individuals who wanted to stop human beings from thinking for themselves. And the other thread? Well, in spite of it all, a fair number of those human beings simply did not do what they were told.
With the help of that second thread, I have also been pulling you closer and closer to the goal I have in mind for you.  The actual source of evil in this world, and why it has remained so deeply hidden across the sweep of human history.