Editor's Note: The Autobiography of Satan (Authorized Edition) by William A. Glasser is available here.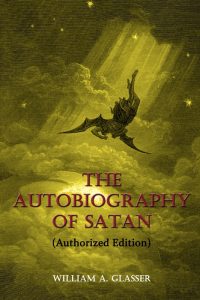 Stand outside during a pleasant evening and look up into the star‑filled sky. If your body is sound and your mind is free of troubling thoughts, what you see above you is an awesome sight, a universe of endless depth and variety that has brought forth and supports your very existence, a mysterious universe that suffuses you with a sense of sacred calm. But step outside during another evening, when your body is racked with a painful disease and your mind is grieving for the loss of a loved one. What you see above you now are cold and distant glitterings unaware of your wretched existence, a pitiless universe that has brought you forth and then left you vulnerable to its many inflictions, filling you with a bitter sense of resentment.
Oh, such a perplexing universe.