In Postcards from the Borderlands, historian and journalist David Mould explores what borders mean to their peoples. David talks to Book Glow about the book.
Describe the book in one sentence.
A casual but informed ramble—by car, bus, shared taxi and ferry—through a dozen countries in Africa and Asia, exploring how their borders came to be, and what they mean today, both to their peoples and their governments.
What led you to write it?
I've always been fascinated by maps and borders. Who created them, and how have they changed over time? In some parts of the world, they make no sense. They don't follow natural dividing features, such as rivers and mountain ranges, but are straight lines. Who drew them this way? As a historian, I've studied how borders have shifted over time as countries went to war, empires rose and fell, and European colonial powers grabbed chunks of Africa and Asia. Over more than 25 years of travel, mostly in the developing world, I experienced the challenges of crossing borders, shakedowns by guards and customs officers, and so on. I also know that some borders are not marked on the maps—they exist in our minds. I decided to bring together my personal experiences and research into a book that looks at borders, both real and imagined.
How long did it take to write?
Not that long—around four months earlier this year (2020). That was one benefit of the coronavirus. I was forced to work from home, and found plenty of time to do research, think and write. In another sense, it's taken me 25 years to write. In December 1995, I had my first experience in the developing world when I spent a month in Osh in southern Kyrgyzstan on a UNESCO project to establish a training center for journalists. I started writing about the experiences of living and working in a country that, four years after the fall of the Soviet Union, was experiencing a wrenching economic, social, and political transition. Since then, I've worked throughout Central, South and Southeast Asia and Southern Africa, collecting stories as I travel.
Do you prefer writing in one genre over another?
Although I had an academic career, I'm a journalist by training, a storyteller by inclination. Over the years, my writing style has evolved so that now I'm most comfortable in what's usually called creative nonfiction—factual narratives that weave together research and experience and are told using some of the devices of fiction, such as plots, characters, mini-climaxes and so on.
What book most influenced your life?
That's a tough question because different books have influenced me in different ways. In terms of how I think about history and geography, I'll cite David Lowenthal's classic, The Past is a Foreign Country, for its insights on how we look at time and place and adjust them to our present circumstances. My model for the kind of stuff I write is Elizabeth Pisani's Indonesia Etc., a book that could only be written by someone who has traveled widely in a country and has a deep and nuanced understanding of its history, politics and culture.
Where do you write?
In what I loosely call my office (third floor of home, also used for storage). I also "write in my head," so to speak. While I'm walking my dog Geordie or on a long drive, ideas or phrases come to my mind. I jot them down as soon as I can. In that sense, I'm always writing.
Is there any one thing that especially frustrates you about the writing process?
I am lucky because most of the time the words flow easily. Maybe that's because of my journalism training; working in TV news, I had to work fast and churn out a lot of stories every day. These days, I don't have daily or hourly deadlines, but I still write fast; assuming I have a general idea of where I'm going, I don't have a problem writing 1,500 to 2,000 words in a few hours. Those words will change, of course, as I go back, edit and shift around paragraphs. The only frustration I experience is getting down the first sentence or paragraph of a chapter. Once that's done, even in draft form, I fly.
Any advice for novice writers?
First, don't agonize over every word or sentence. Just keep writing, even if you know you can do better. You'll never get it right the first time, not that there is ever a real right anyway. It's easier to return to a draft after a break that allows you to view your writing critically. That's when you shuffle around sections and paragraphs, fill in the gaps, clarify. Second, ask someone else—preferably not a friend or family member—to review. Tell them to let you know what doesn't make sense, what questions they have, where the gaps are. Some people will want to copy edit, but detailed editing does not help you when you're trying to shape a story. The correction of typos and the Oxford commas come later in the process.
What's next?
I'm working with an author who has been doing research on her family for almost 20 years and has collected stacks of material—diaries, letters, newspaper articles and so on. It's a historical epic, spanning more than two centuries from the Revolutionary War to the 1960s, and features three prominent families—from Boston, New York and Georgia—their politics, social reforms and philanthropy, and a lurking, unspoken
connection to slavery. It's a hybrid, part memoir, part creative nonfiction and part historical recreation. And it's being told mostly from the perspectives of the women in the family. I also have a novel I started writing on a flight to Asia two years ago, and then put aside. It's set in a region I know—the rust belt and Polygon nuclear zone of northern Kazakhstan. For me, it's an experiment in fiction writing, although it draws heavily on places and people I know. We'll see where it goes.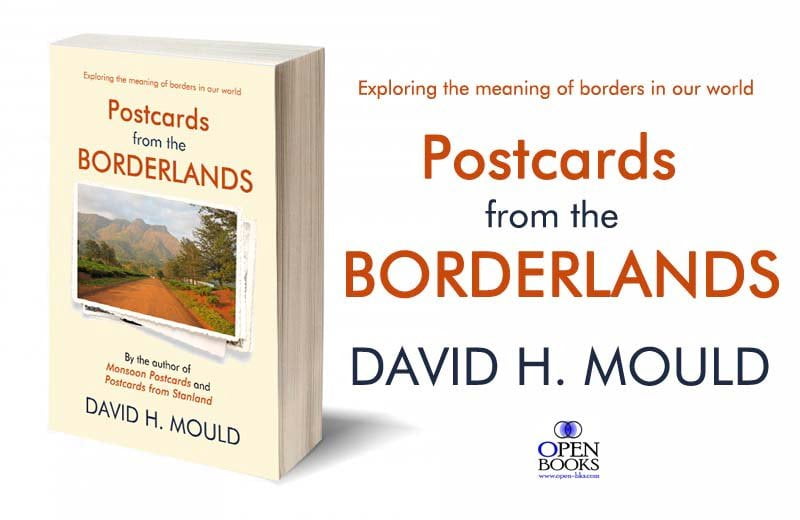 1 comment